Safety Comes First
Campus Tower Suite Hotel Response to COVID-19
At Campus Tower Suite Hotel we take hospitality seriously. While a welcoming live.like.home. stay is always our goal, currently we're extremely mindful of the world-wide focus on the 2019 Novel Coronavirus – COVID-19. Campus Tower takes our responsibility with COVID-19 very seriously. At this time travel safety and travel flexibility are our top priority.
Your Travel Flexibility
If you are looking to book accommodation with Campus Tower Suite Hotel, you can book with confidence knowing that at this time all of our available, promoted rates are cancellable with 24 hours of advance notice. We know that there remains some essential travel, and that we may be a hotel of choice due to our proximity to the University of Alberta Hospital and the Stollery Children's Hospital.
In cases where a booking has been prepaid, or a deposit has been accepted for a group booking, the deposit will be held as a credit for one calendar year – to be applied to a future booking or function. The calendar year associated with credit will align with the cancellation date.
For larger group bookings, preparations and ordering of goods begins well in advance of group arrival. In cases of group cancellation, where expenses have been borne by the property on the group's behalf, the group is advised to contact the property directly to address expenses/charges.
Should you have booked through an online travel agent (OTA), such as Expedia or booking.com, please contact that company directly in order to complete a cancellation or change, according to the terms, conditions and policy of that organization.
Your Travel Safety
At Campus Tower Suite Hotel we have developed and implemented COVID-19 best practices. Rest assured our key guidance aligns with the recommendations from Alberta Health.
---
COVID-19 presents a challenge for businesses such as Campus Tower Suite Hotel, where human interaction and connection is at the heart of what we do. We understand the necessity of prioritizing travel safety and travel flexibility at this time. Still, our goal is to respect the processes and protocols while ensuring a warm and welcoming experience. In these difficult times we are doing our utmost to act with vigilance and kindness to you, our guest, and our amazing team of ambassadors. We thank you for your understanding and we wish you good health and safe travels – now and in the future.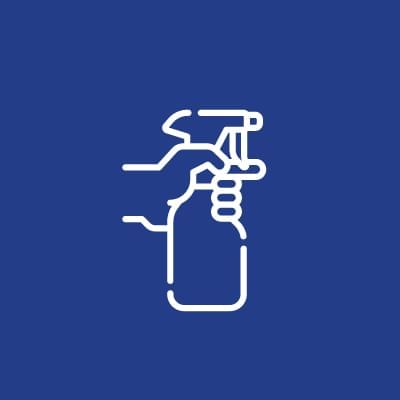 enhanced cleaning protocols
Campus Tower Suite Hotel tracks the cleanliness of our property through regular audits and through your guest post-trip survey scores. Our hotel is very competitive about its ratings and scores as we take great pride in maintaining a clean and welcoming environment for our guests. While our regular cleaning protocols are rigorous, we have put additional protocols in place during this period where the containment of COVID-19 is paramount. We have increased the frequency of cleaning key public spaces, wiping down frequently touched items such as elevator buttons and door handles with a bleach-containing, virus-killing formulas.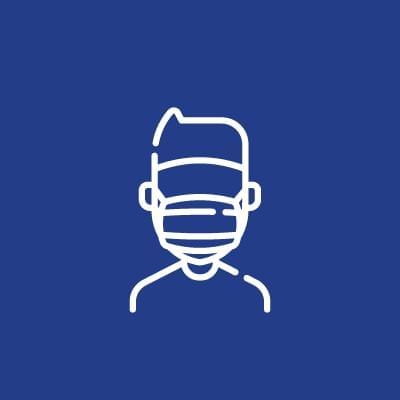 Mandatory Mask Bylaw in Effect Starting August 1, 2020
The City of Edmonton, Alberta has implemented a mandatory mask bylaw which requires all persons to wear a mask or face covering in all indoor public premises including hotels. Starting on August 1st, 2020, all visitors and employees inside our Hotel are required to wear a mask or face covering, while in public areas, in compliance with the Mandatory Mask Bylaw (Bylaw #19408).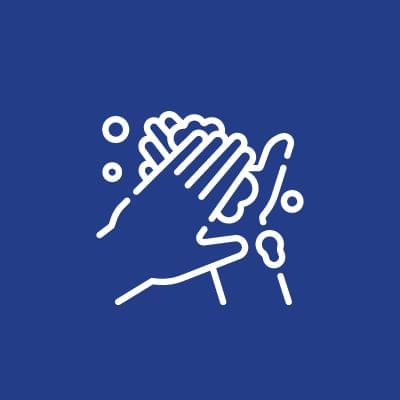 Personal Hygiene Best Practices
All employees have been advised of best practices associated with minimizing exposure and spread of germs and associated illnesses. Diligence in regular hand washing, the use of anti-bacterial formulas, coughing or sneezing into their sleeve (never hands) and minimizing face touching has been communicated to our staff.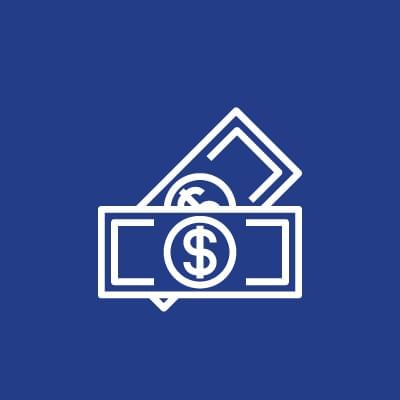 Payment Methods
Effective immediately, all guests must provide a valid credit card with matching identification card upon check-in. Accepted cards include Mastercard, Visa, American Express, JCB and Discovery Card. Cash and debit can be used as tender at time of check out.