Hotel Amenities
Take advantage of our fitness and business centres
Campus Tower Suite Hotel offers a wide selection of thoughtful amenities and services as part of our commitment to helping you Live. Like. Home. From fully equipped fitness and business centres, to covered parking and energized stalls, we've thought of everything to make your time with us as comfortable and stress-free as possible.
Free hotel-wide wi-fi keeps you connected during your Edmonton visit, while in-suite kitchenettes allow for easy snack and meal prep. Dry-cleaning service and two on-site coin laundries enable you to pack light. Don't worry about leaving your four-legged family member behind; our hotel is pet-friendly for an additional cost. We even offer pet bowls, beds, and treats!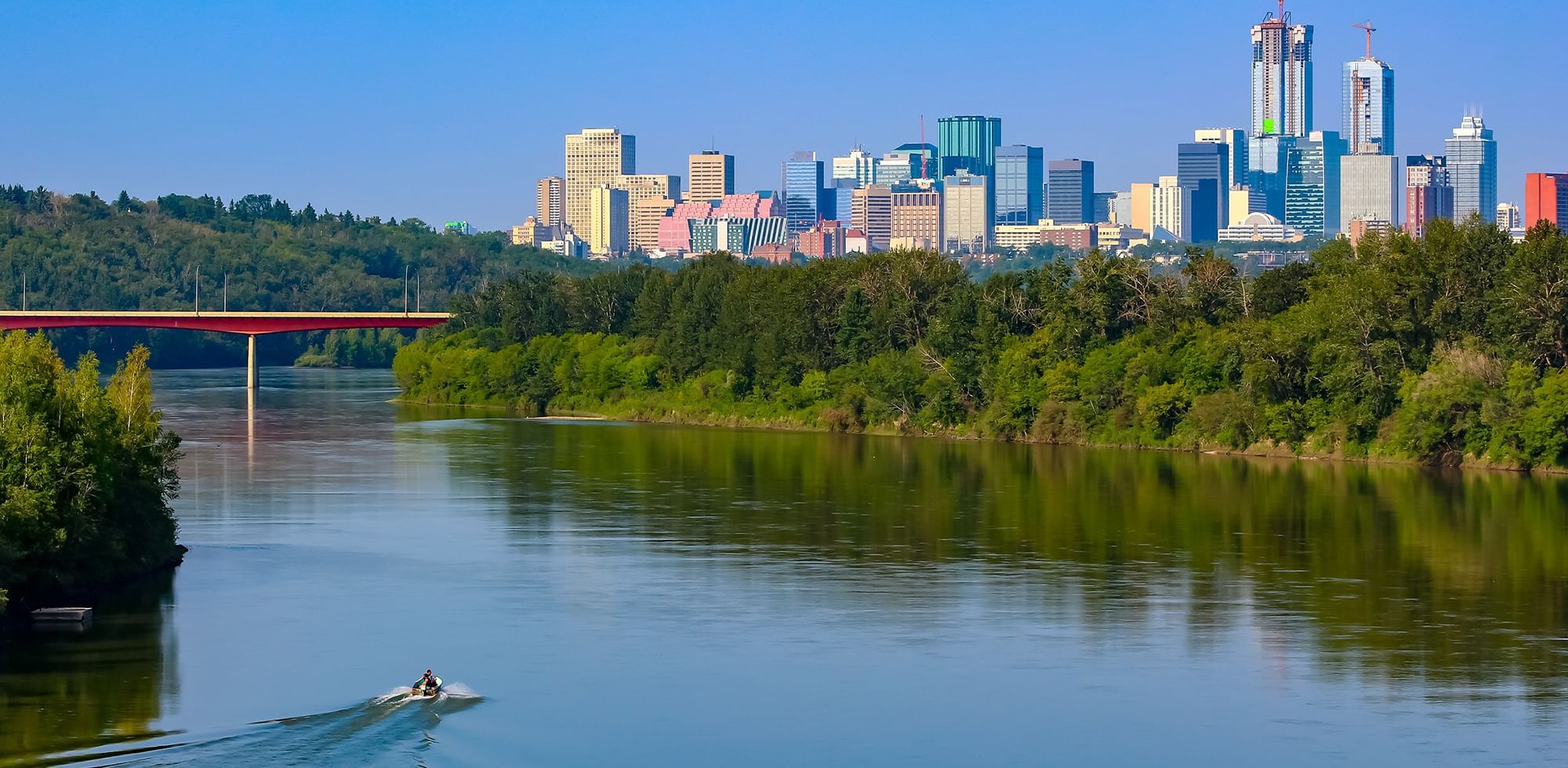 Featured amenities
Feel right at home
Additional amenities
SRX Pharmacy
A privately owned pharmacy that is part of Canada's most collaborative network of pharmacists and healthcare professionals.
Booster Juice
Freshly squeezed juices and smoothies and a variety of wraps and sandwiches and is open for lunch and dinner.
Earls Kitchen + Bar
A variety of soups, salads, pasta, fish, chicken and ribs, burgers and sandwiches, steaks and desserts and is open for lunch and dinner and connected to the hotel.
Corner Hub
Open for breakfast, lunch and dinner serving vegetarian, vegan and gluten free options. Guest can easily access the cafe and restaurant from a connecting door located in the hotel lobby. Click here to view menus and to order online.
ATM Machine
Our ATM machine is located in the hotel lobby to the right of the front desk and beside the business centre.
Covered Paid Parking
Unless included in the package rate, there is an additional cost, plus GST per vehicle, per night for covered parking (maximum height 6' on most levels, 5'9" on basement level) in the adjacent parkade. Oversize vehicle parking is available in the neighbourhood at the applicable lot fee. Parking arranged through the hotel is valid until 4:00 p.m. day of check out, making it easier to get to your appointments with no worries.
Energized Parking Stalls
Plug in your car on cold Edmonton winter nights. The covered parkade has 70 stalls equipped with outlets.
Coin Laundry
Guests have access to our coin-operated laundries, located on the seventh and 11th floors. Each laundry room has one washer and one dryer and are available to our guests to use 24 hours a day. Detergent available for purchase in laundry via vending machine.
Dry Cleaning
We offer same day dry cleaning service except Sunday. Guests must drop off clothes before 8:00 a.m. and items will be returned by 6:00 p.m. the same day.
24-Hour Front Desk
Someone is always at our front desk to help you at any time of the day or night.
Foreign Currency Exchange
US currency exchange is offered through our front desk.
Wake-up Service
Please call our front desk to arrange for a wake-up call.
Luggage Storage
Luggage service is provided through our front desk.
Elevators
Our hotel has two guest elevators, located in the lobby.
Ice Machine
We have two ice machines; one is located on the fifth floor and the other is on the15th floor.
Vending Machines
There are pop and snack vending machines located on the 5th and 15th floors.
Free Coffee (In-Room)
Each of our guest rooms offer in-room Starbucks® coffee and tea.
Triple-Sheeted Beds
Our triple-sheeted beds provide a crisp, clean welcome to slumber.