Welcome to Campus Tower Suite Hotel
Home-like suites near University of Alberta & Edmonton hospitals
If your destination is the U of A or you're in search of places to stay in Edmonton while visiting medical facilities like the University of Alberta Hospital, Cross Cancer Institute, or Stollery Children's Hospital in Edmonton, then look no further. At Campus Tower Suite Hotel we aim to provide a Live.Like.Home. philosophy every day and strive to provide you with everything you need to have an exceptional stay with us. We understand the importance of flexibility when looking for extended stays, so we offer attractive rates to ease you in the decisions that might need to be made, even at a moment's notice.
Our comfortable, thoughtfully appointed suites include full or limited kitchenettes, as well as free wi-fi, triple-sheeted beds, LCD TVs, and free in-room coffee. We're also pet-friendly, so your faithful companion is welcome to join you at a cost, just call our hotel to secure your pet-friendly room type.
At Campus Tower, you are never far from anything you need during your stay, making it an ideal choice for long-term guests. With a fully equipped fitness centre and a well-functioning business centre, you can easily maintain your workout routine and stay productive throughout your stay with us. Additionally, we offer two convenient coin laundries, dry cleaning service, and a covered parking lot with energized stalls. Within our complex you will find many restaurants and services that include, Earls Kitchen + Bar, CornerHUB, Booster Juice, and a pharmacy. Plus stop into our 24-hours market, Campus Convenience, offering snacks, grocery items, laundry supplies, and more.
Sanitized for your safety: Find out more about our commitment to cleaning and disinfecting to safeguard our guests and Ambassadors against COVID-19, norovirus, and influenza. View Campus Clean.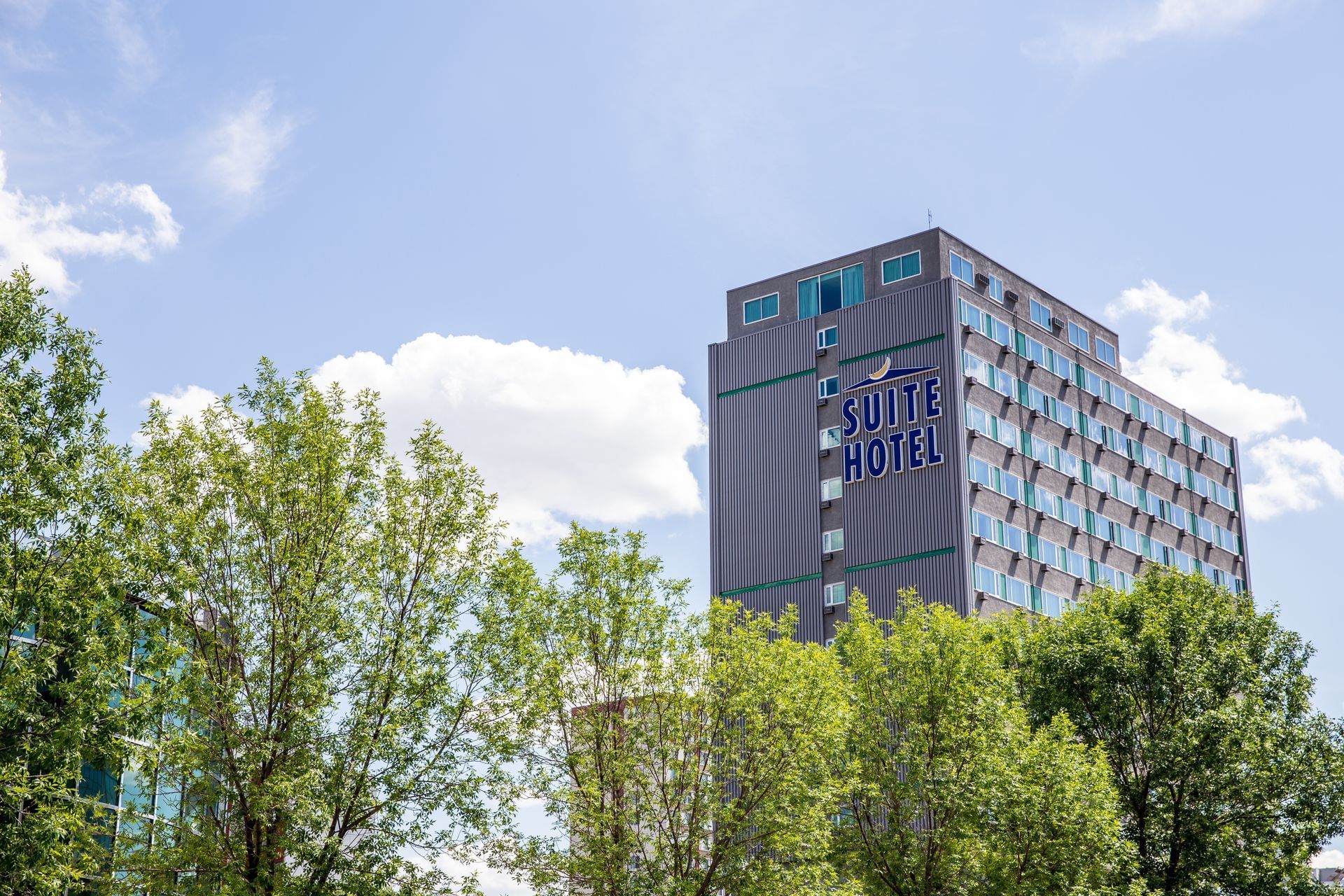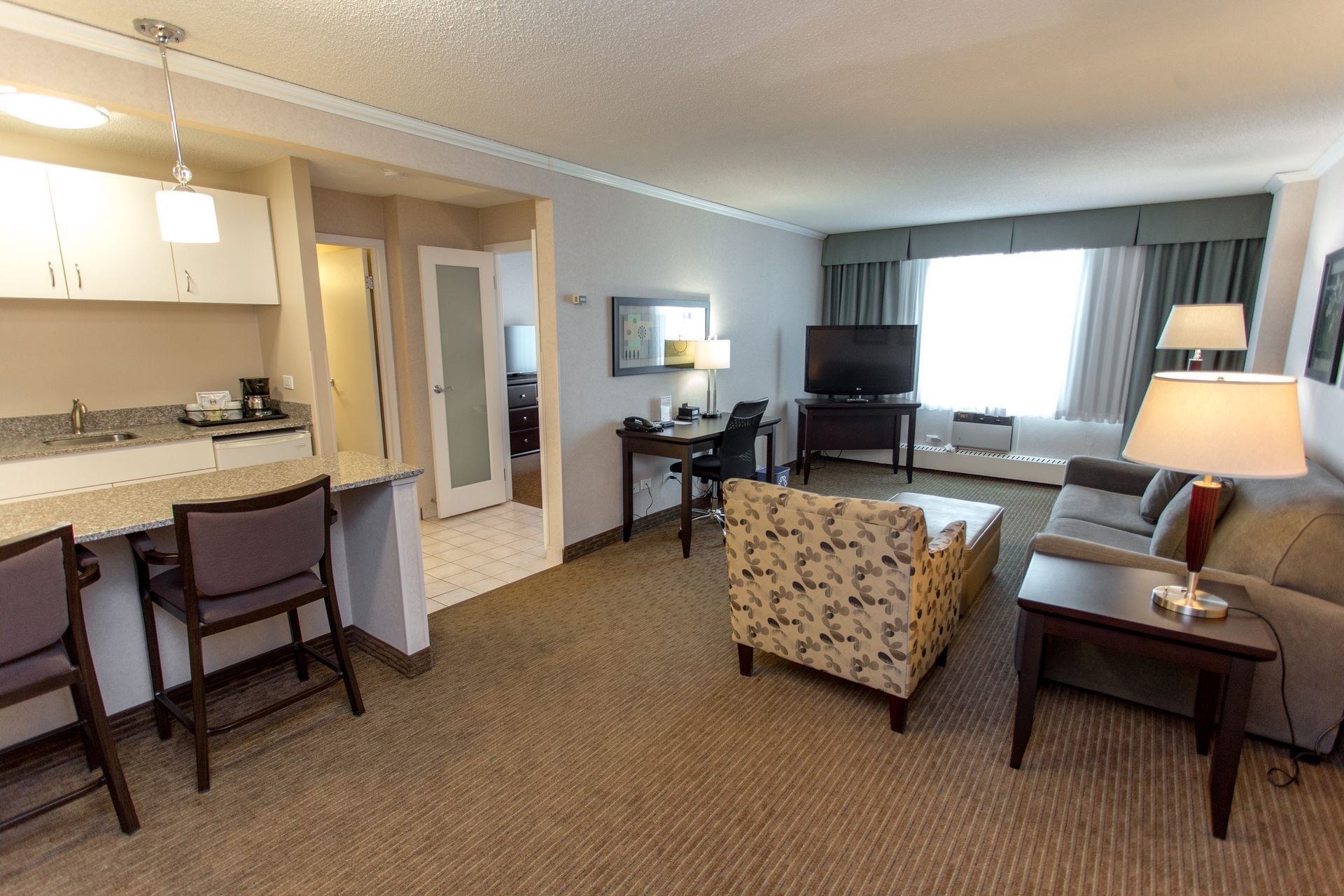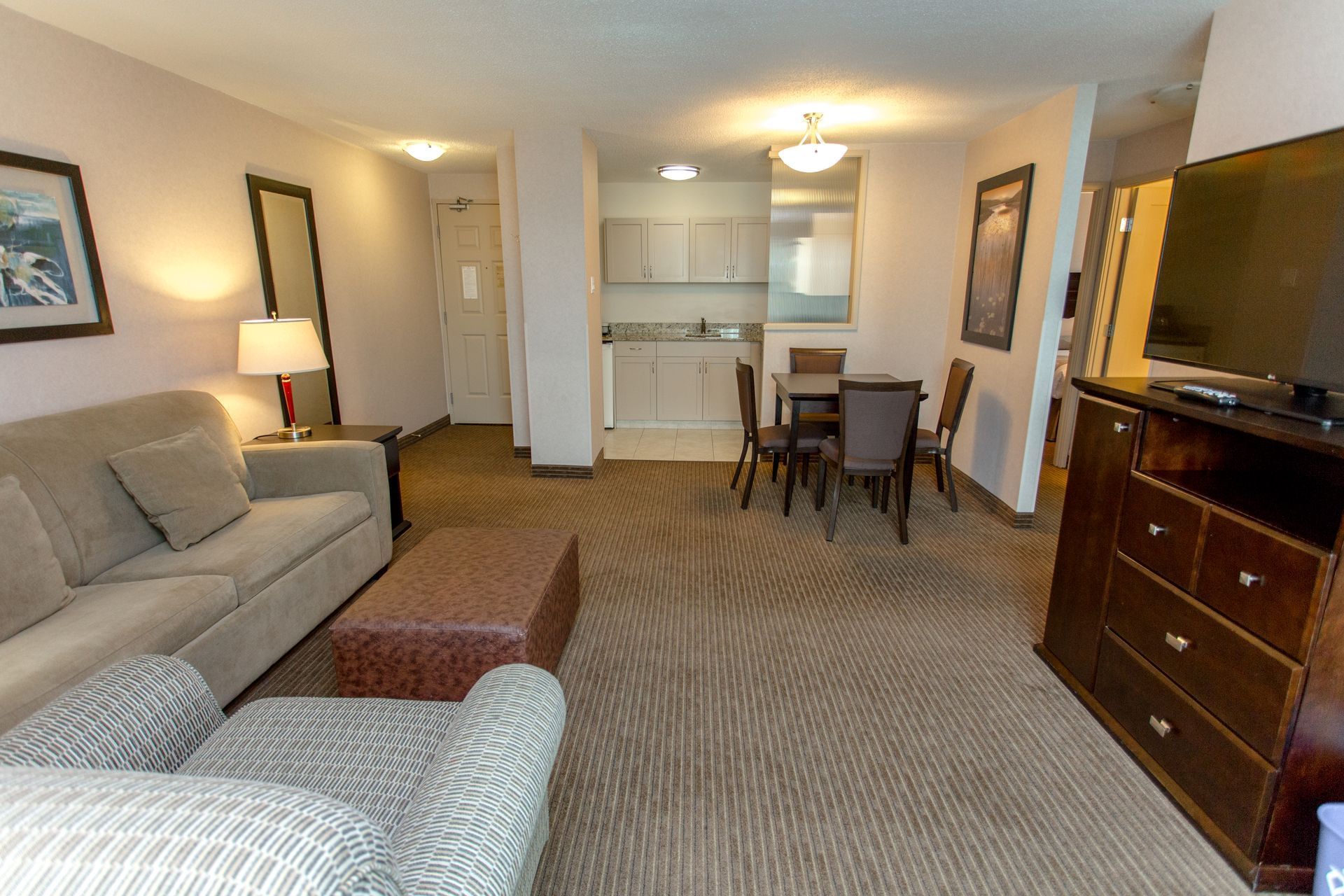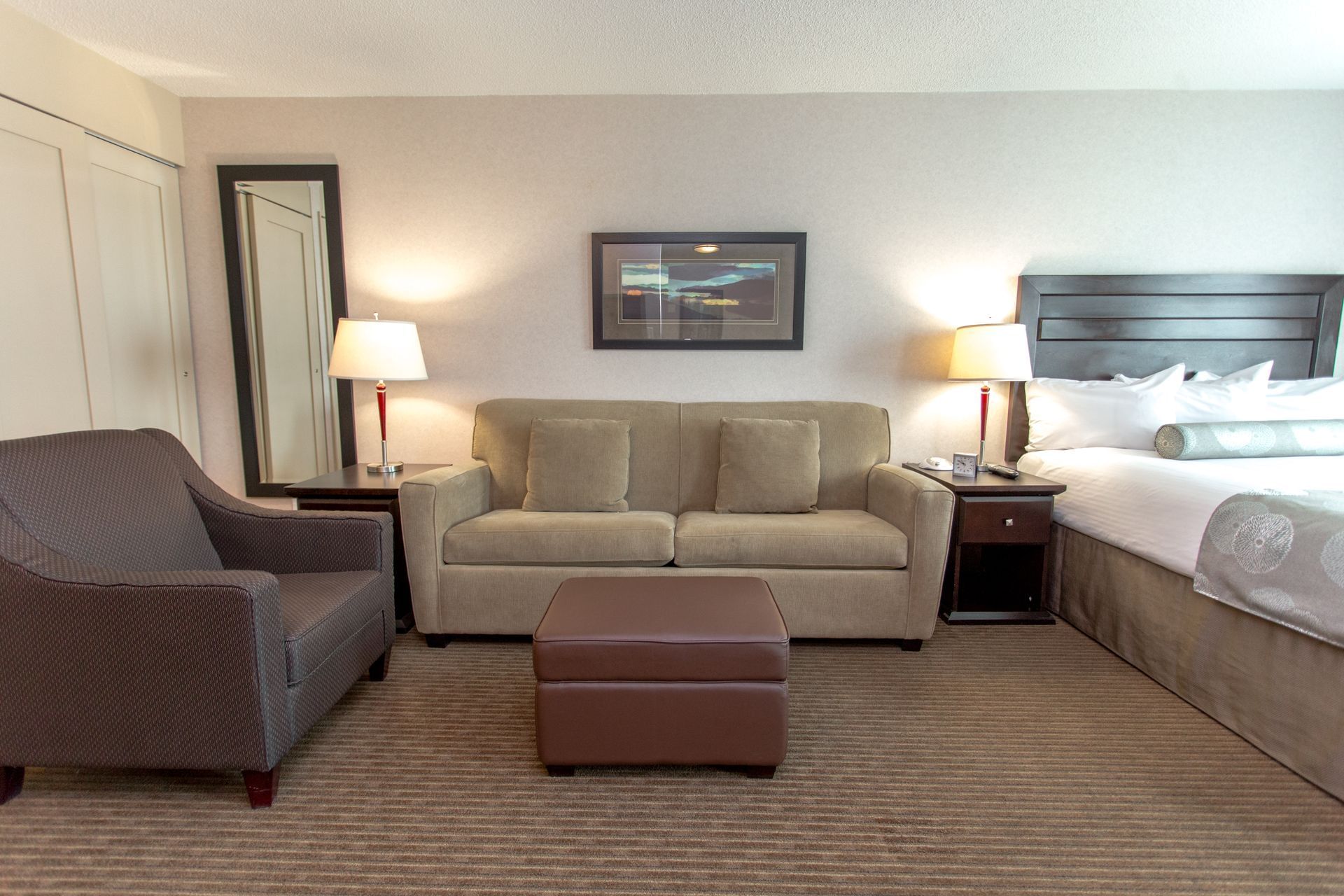 rooms
Everything You Need
We're the only all-suite campus hotel in Edmonton with full or limited kitchenettes in every suite. We also offer free wi-fi – and we're pet-friendly!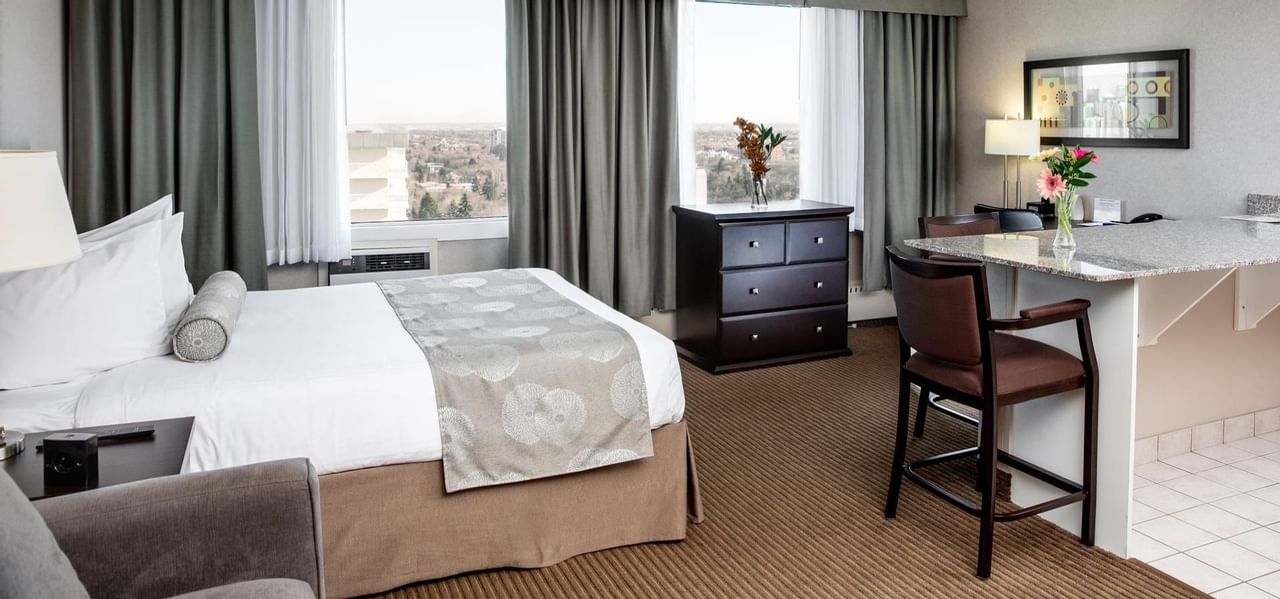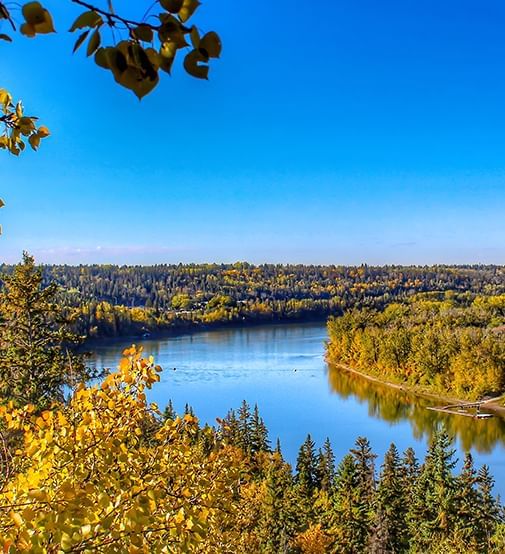 Our location
plenty of attractions to explore
Our convenient location in Edmonton places the University of Alberta, the Northern Alberta Jubilee Auditorium and local hospitals practically at your doorstep.
more to experience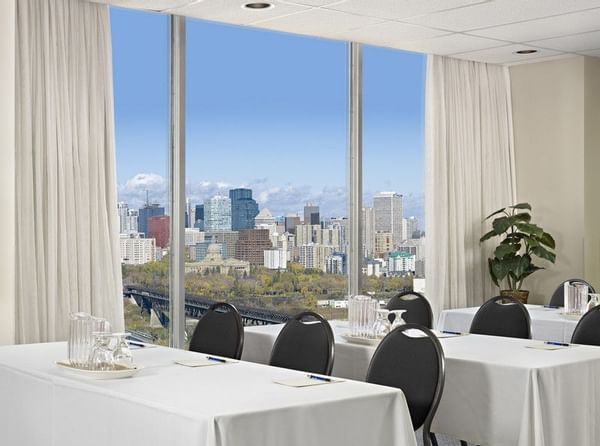 Connect and Collaborate
Light-filled and modern, our venue spaces create the perfect backdrop for your next meeting or group event.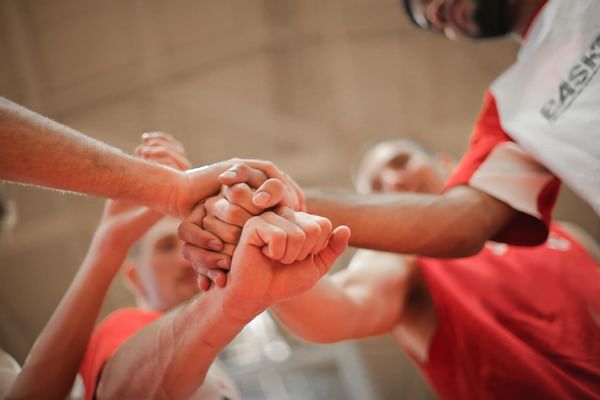 A Winning Advantage
Calling all teams! If you're in town to participate in a sporting event, make our hotel your home base.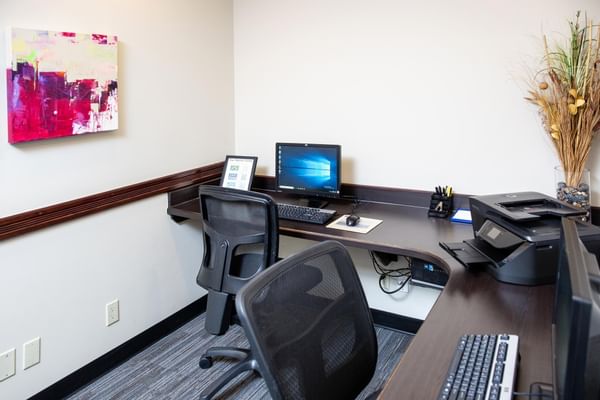 Thoughtful Perks
Campus Tower Suite Hotel offers a wide selection of thoughtful amenities and services, as part of our commitment to helping you Live. Like. Home.
For a hotel of this type, there were surprising amenities. I was greeted with a gift bag containing water, a disposable glass and a pocket size package of tissues. In the room, I found a luxurious bathrobe for my use while I stayed and two sets of earplugs in case I was bothered by nearby construction noise (I was not). The room was clean. The staff was friendly.
Clean, Comfortable, Great Location
The hotel is in a great location near the university and walking distance to a variety of restaurants and Whyte Avenue. It is very clean, comfortable, and the staff are very friendly and helpful. We tried leaving a tip for housekeeping but they didn't accept it.
Highly recommend this hotel!
Felt very welcome here. Staff is amazing. All safety protocols in place. The beds are very comfortable, we slept great! Lots of amenities/restaurants close by. The kitchenette in the room was a life saver. It was nice to cook our own meals in the room. Highly recommend!